Not your run-of-the-mill revamp: CEQUENS joins forces with award-winning agency Serviceplan Middle East
By CEQUENS Media Office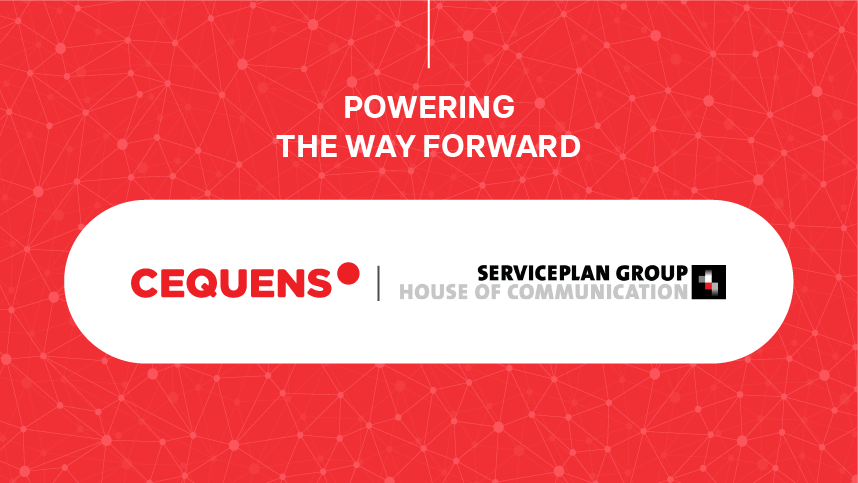 CEQUENS, the leading regional cloud communication solutions provider, announced its partnership with Serviceplan Middle East, Dubai Lynx Independent Agency of the Year and Cannes Lions Independent Network of the year as part of the company's expansion and development strategy for 2022. With the recent headquarters move to Dubai and expansion plans into new markets beyond the MEA region, CEQUENS's most recent partnership reflects a new era of change for the company.

Kicking off the partnership, CEQUENS hosted a high-octane, two-day workshop, where top management from CEQUENS and Serviceplan Middle East came together to discuss the company's brand refresh, existing brand positioning, and the way forward.

As part of the proposed 60-day project, Serviceplan Middle East will present CEQUENS with an all-encompassing brand strategy highlighting the company's new strategic narrative and creative objectives for CEQUENS's new brand communication.

On the occasion, Yara Milbes, CEQUENS VP of Marketing, shared, "This is a very exciting and dynamic time for CEQUENS. As we continue to grow and develop groundbreaking products and solutions for our clients, starting with an enthusiastic expansion plan and the recent moving of CEQUENS headquarters to Dubai, our brand refresh activities couldn't have come at a better time. We are confident that Serviceplan Middle East will come up with a bar-to-none strategy that reflects who we are and what we believe in as a company."

Natalie Shardan, Managing Director at Serviceplan Middle East, took the opportunity to explain, "We are delighted to partner with a brand that delivers quality customer experience through cutting-edge technology like CEQUENS. Understanding how audiences receive and interact with brands is what we do best. Both companies share a common goal and are looking forward to changing CEQUENS's brand image into a cloud communication force to be reckoned with."

About CEQUENS
Powered by innovation and guided by a cloud-first and mobile-first approach, CEQUENS is a global cloud communication service provider that enables governments, enterprises, and developers to communicate with their customer base worldwide.
CEQUENS offers a slew of cutting-edge, highly integrable multi-channel CPaaS solutions and APIs. CEQUENS solutions include SMS, WhatsApp Business API, Google RCS, Apple Business Chat, Web Widget, MS Teams Phone, Instagram Messaging, and Facebook Messenger, as well as a SaaS suite for user authentication, multi-channel engagement, and campaign management. CEQUENS empowers businesses across the board to redefine the customer journey.
With over a decade of experience and recognition as industry leaders on several continents, CEQUENS has helped 1000+ businesses around the world transform the way they do business in over 100 countries with its award-winning business solutions.
Led by CEO Karim Khorshed and Chief Research & Innovation Officer Ahmed Shabrawy, CEQUENS currently boasts a team of over 200 employees working in the company's global network of offices located in Cairo, Dubai (HQ), Riyadh, London, Casablanca, and Islamabad.
Recognitions and Awards
CEQUENS named as "Most Innovative Communication Platform", International Finance Magazine Technology Awards, 2020
CEQUENS named as the winner of the "Excellence in Messaging Partner", FINSEC 2018 Awards
GSMA Associate Member
ISO 27001 Certified
PCI/DSS Compliant
Endeavour Entrepreneur
About Serviceplan

Serviceplan Middle East is the Dubai-based MENA hub of the Serviceplan Group, Europe's largest and most diversified Independent Agency. The group recently won Independent Network of the Year at Cannes Lions, and the Middle East office won Independent Agency of the Year at Dubai Lynx.

Serviceplan is dedicated to the entrepreneurial success of its clients and is a market leader in the development and realization of integrated communication concepts. With Houses of Communication in every important economic region, Serviceplan is the only independent agency group to provide all communication services from strategy, creative, digital, gaming, media planning and buying, and tech and innovation.