CEQUENS "Gold Sponsor" for Seamless KSA this November
By CEQUENS Media Office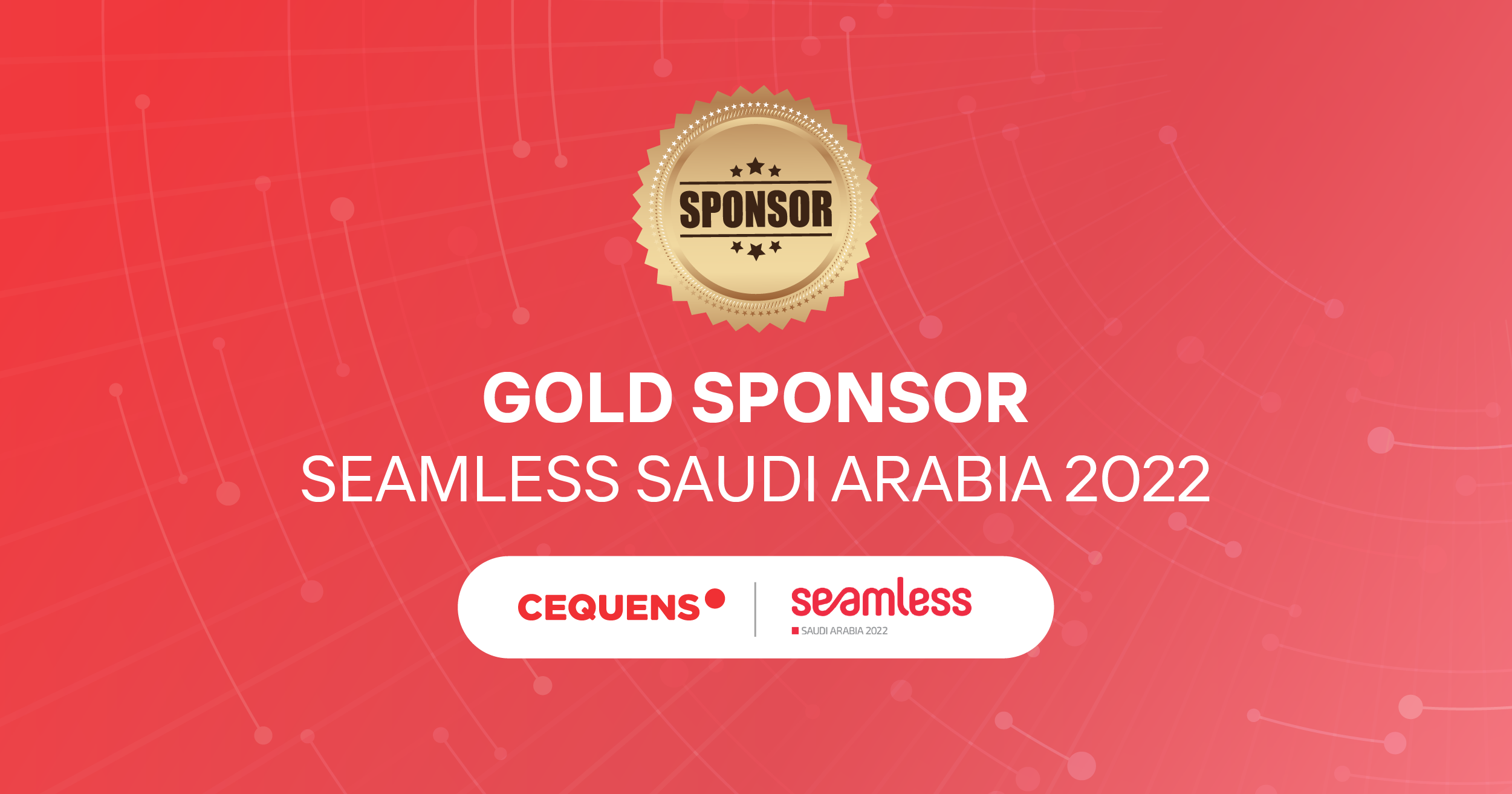 Dubai, October 17th, 2022: CEQUENS recently announced its upcoming sponsorship of the region's most exciting event covering the latest innovation in payments, fintech, retail, and e-commerce, Seamless KSA.

In addition to showcasing the company's impactful, award-winning platform, the team will be participating in a ground-breaking panel discussion, "Smart E-Commerce: Offering a seamless commerce experience and catering to the needs and interests of your online visitors with modern commerce" on November 2nd.
On the occasion, Yara Milbes, VP Global Marketing CEQUENS, shared "We are delighted to be Gold Sponsors for Seamless KSA, and cannot wait to be part of what promises to be an incredibly dynamic two days. CEQUENS takes its ethos to build meaningful human connections very seriously, and we are committed to helping businesses of any scope and scale achieve that goal. Seamless is a marvellous opportunity for us to make that happen."
Seamless is expected to feature more than 200 leading industry speakers and over 150 sponsors and exhibitors. Thousands of SMEs, enterprises, academia, practitioners, thought leaders, and global solution providers will come together to discuss the latest innovations and technologies.
About CEQUENS:
Powered by innovation CEQUENS is a multi-channel communication solutions provider that enables governments, enterprises, and developers to communicate with their customer base worldwide.

Offering a slew of cutting-edge, highly integrable multi-channel, CPaaS solutions and APIs, including SMS, WhatsApp Business API, Google RCS, Apple Business Chat, Web Widget, MS Teams Phone, Instagram Messaging, and Facebook Messenger, as well as a SaaS suite for user authentication, multi-chat engagement, and campaign management, CEQUENS empowers businesses across the board to redefine the customer journey.

With over a decade of experience and celebrated as an industry leader in several continents, CEQUENS has helped 1000+ businesses around the world transform the way they do business in over 100 countries, across 900+ route alternatives, with its award-winning business solutions.

Led by CEO Karim Khorshed and Chief Research & Innovation Officer Ahmed Shabrawy, CEQUENS currently boasts a team of over 200 employees working in the company's global network of offices located in Cairo, Dubai (HQ), Riyadh, London, Casablanca, and Islamabad.

Recognitions and Awards:
•"Best Communications Solutions Provider of the Year", Tahawultech.com Future Enterprise Awards 2022
• "Best Communications Platform – Egypt 2022", Business Tabloid Magazine, 2022
•"Most Innovative Communication Platform", International Finance Magazine Technology Awards, 2020
• Winner of inner of the "Excellence in Messaging Partner", FINSEC 2018 Awards
• GSMA Associate Member
• ISO 27001 Certified
• PCI-DSS Certified
• Endeavour Entrepreneur

About Seamless KSA:
Seamless KSA, a Terrapinn event, is Saudi Arabia's biggest event covering the latest innovation in payments, fintech, retail, and e-commerce. Terrapinn events inspire and transform business through sparking ideas, innovations, and relationships that transform business. Using their global footprint, Terrapinn brings innovators, disrupters, and change agents together, discussing and demonstrating the technology, strategies and personalities that are changing the way the world does business.
The company's world-leading events bring scale, knowledge, and gravitas to promote innovation and technology that changes people's lives.