Award-Winning CEQUENS Signs Deal with the Largest Integrator for Logistics Services in MENA, OTO
By CEQUENS Media Office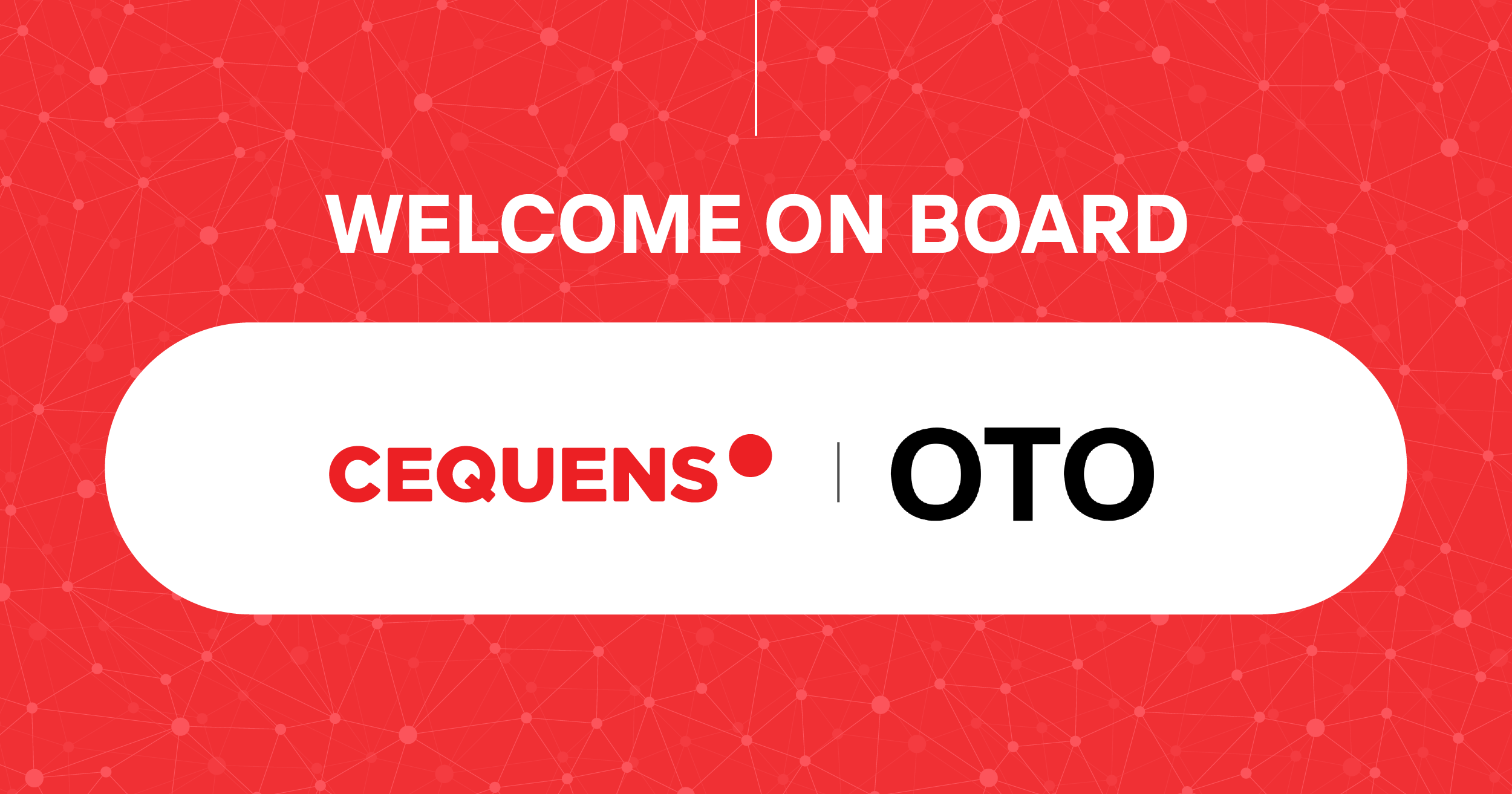 Riyadh, November 3rd: CEQUENS is delighted to announce the onboarding of OTO! Signing at this year's SEAMLESS KSA, MENA's leading shipping gateway will now be able to utilize CEQUENS's full suite of multi-channel communication solutions to further enhance the customer journey for their 3,000+ clients worldwide.
Attending the signing ceremony on behalf of OTO was Mohammad Al Razaz co-founder and CEO who shared, "As a MENA-based company, we intend to contribute significantly to the regional economy by joining forces with companies alike. Together, working as one team, we will unlock the full potential of homegrown technologies and build a generation of transformative enterprise solutions. Cequens is uniquely complimentary to how OTO thinks and works, and we look forward to growing together."
On the occasion, Hagag Sadek, CEQUENS KSA Country Manager shared, "We are thrilled to have OTO on board with us and are confident we will empower them with the multichannel communication solutions necessary to help them build more meaningful relationships with their clients. Our award-winning solutions have helped companies across the board open a world of direct communication with their clients, transforming the customer journey and yielding positive business growth."

About CEQUENS:
CEQUENS is a multi-award-winning communication solutions provider. We are on a mission to simplify customer engagement through our innovation-focused solutions engineered for customer-first organizations.

We support businesses with multichannel communication solutions and reliable business APIs such as SMS, WhatsApp for business, voice, and verification. Our product suite aims to solve our customers' unique problems and cultivate deeper human connections between businesses and individuals in every market we play.

With 5 office locations and 128+ direct network connections, CEQUENS empowers more than 1000 businesses in over 107 countries with faster, better, and stronger communication fine-tuned to their industries. Our platform boasts a 99.96% uptime and is built on industry-leading security standards.
CEQUENS is an ISO-certified and a PCI DSS compliant company. It is also recognized as a Meta Business Partner as well as a value-added service provider for Microsoft Teams Phone and WhatsApp Business. Our vision is to become the most compelling partner for developers, startups, and enterprises looking for simple and meaningful ways to connect.

The company is headed by CEO Karim Khorshed and Chief Research & Innovation Officer Ahmed Shabrawy.

Recognitions and Awards:
• CEQUENS named as "Best Communications Platform – MENA 2022", International Business Magazine
• CEQUENS named as "Best Communications Solutions Provider of the Year", Tahawultech.com Future Enterprise Awards 2022
• CEQUENS named as "Best Communications Platform – Egypt 2022", Business Tabloid Magazine, 2022
• CEQUENS named as "Most Innovative Communication Platform", International Finance Magazine Technology Awards, 2020
• CEQUENS named as the winner of the "Excellence in Messaging Partner", FINSEC 2018 Awards
• GSMA Associate Member
• ISO 27001 Certified
• PCI-DSS Certified
• Endeavour Entrepreneur

About OTO:
Founded in 2019, OTO is a logis-tech company and SaaS provider primarily specialized in seamless multi-carrier shipping management and powerful automation technologies dedicated to retailers and e-commerce brands worldwide. It instantly became MENA's leading shipping gateway and largest integrator for logistics services, through its holistic shipping management solution that allows retailers and eCommerce brands to ship, manage, track, return, and analyze their offline and online orders with over 180 reliable regional and international shipping couriers and delivery companies.
With innovative functionality for operations and analytics, one dashboard allows more than 3,000 local, regional and international businesses to positively impact their financials, elevate logistics productivity, boost business efficiency, and enhance their customer experience by ensuring convenience and quick delivery with every click.