Optimize your chatbot build with these tips
By CEQUENS Team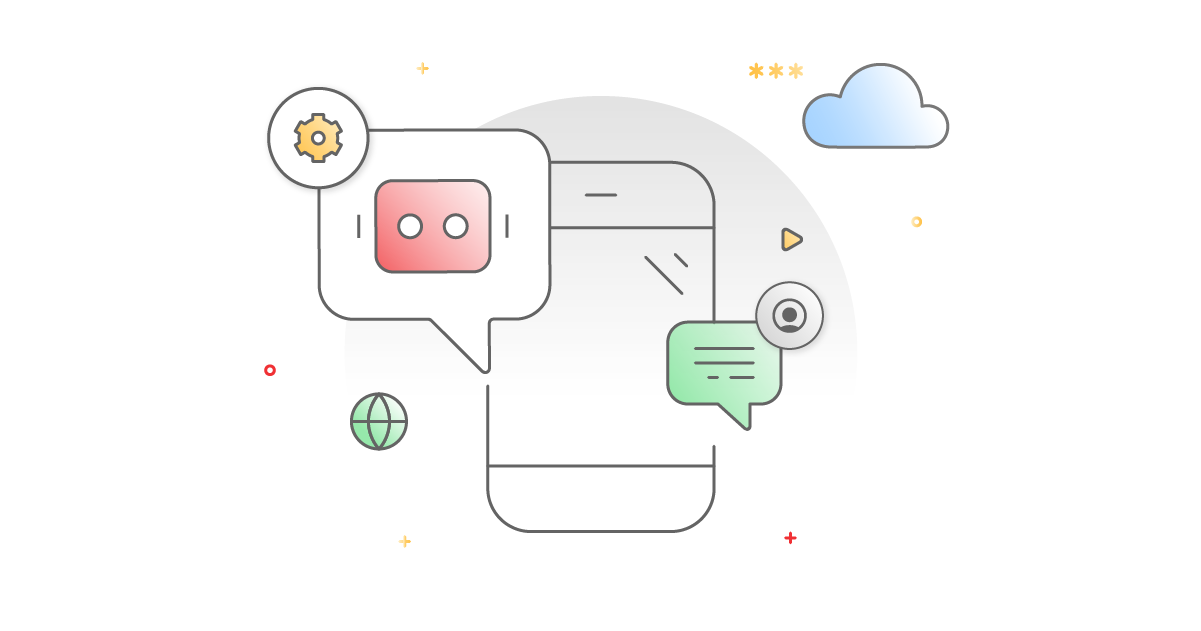 Chatbots have become an increasingly popular feature across industries, providing seamless communication between brands and customers. However, there is no one-size-fits-all solution that benefits every organization. Decision makers should assess various factors to form an optimal framework for their chatbots. Here are a few tips to optimize your chatbot build according to your organization's needs.
1. Define your chatbot's purpose
Chatbots serve various purposes, from answering queries, responding to complaints, and executing transactions to collecting feedback on customer experience. Therefore, a chatbot needs to be assigned with distinct objectives to be able to perform its job well. Having a clever chatbot can offer companies many benefits such as the opportunity to reduce costs while ensuring consistent engagement with their customers.
2. Clarify expectations
A conversation with a chatbot should provide clarity on the abilities and limitations that the chatbot can offer to the customer. It's always better to follow a series of User Experience (UX) rules that guide the flow of the conversation, allowing the customers to converse with ease and clarity.
Organizations can help set user expectations from the onset with a clear introductory template (for example: I'm a chatbot here to answer your queries. If you need help with registration, please visit our Members page).
3. Synchronize the framework with your workflow
The most effective chatbots function closely with an organization's workflow, supporting the processes that usually require manual input from staff. Since it is not always practical for organizations to consider every situation in a dynamic business environment, the chatbot framework should provide a smooth addition of novel scenarios aligned with the organization's workflow.
4. Choose program type
Organizations should choose a program type that caters to the primary purpose of the chatbot (or a combination of programs for complex environments with multiple objectives).
Some standard program options include:
Button-based

Keyword-based

Contextual
Button-based chatbots are the most basic options available, answering FAQs with preset suggestions, similar to automated telephone operators. However, button-based options cannot handle advanced queries, such as scenarios with multiple variables that result in inaccurate replies. In such cases, it may be helpful to reroute queries to a secondary solution such as a live agent or online query form.
Keyword-based chatbots go a step further to pick up and interpret the messages behind a query by consulting a list of pre-configured keywords. Modern organizations may combine button and keyword recognition elements to create a hybrid chatbot that serves the customer with a high level of accuracy.
Contextual chatbots implement elements in machine learning (ML) and artificial intelligence (AI) toward recording user history/interactions to shape gradually intuitive responses. These chatbots provide organizations with a better understanding of specific customer needs, paving the way for personalized marketing and outreach.
Now more than ever, an omnichannel approach translates to higher customer satisfaction levels. Therefore, it's better for a chatbot framework to include a scalable component to support multiple chat mediums (i.e., social media messengers, websites, and mobile applications).
5. Prioritize personalization
Chatbot contextual responses can help organizations improve overall user experiences by identifying individual preferences. Chatbots offer an insightful two-way conversation, and the valuable data that customers provide allow chatbots to cater for the customers' needs in a personalized manner.
Chatbots achieve personalization by deriving data from passive or active sources — where chatbots may directly request specific details or infer from user activities and responses. By reverse-engineering questions, organizations can personalize interactions in a way that makes customers feel genuinely appreciated. It may prove valuable to tap into the psychological aspects of the customer to understand their personalities and interests in order to offer a highly personalized experience.
6. Create a chatbot personality
The most successful chatbots involve a realistic personality that reflects the voice of a brand or company. For example, the "tone of voice" for a healthcare chatbot might include patient and caring language. A chatbot script should check against the bot's personality as a guideline to ensure consistent representation across all platforms and conversations.
For a more natural impression, organizations may choose to ascribe an image and name to the chatbot, enabling a stronger, more human connection with audiences.
Furthermore, it may be of benefit to consider that customers have varying personalities and likely prefer chatbots with characters that match their own. Where possible, organizations should adopt a personality matcher that connects customers with the most suitable chatbot. While a personable chatbot may keep audiences engaged, it should also provide value in resolving queries with clarity.
7. Optimize response speed
Chatbots function at a similar speed to live agents (if not faster). Therefore, responsiveness is expected to be quick and most often immediate. Some organizations may choose a delay feature to mimic the natural response of a live agent, which gives the experience a human touch. By doing so, companies are also able to avoid information flooding by giving the reader enough time to read and respond to the chatbot.
8. Avoid common chatbot pitfalls
While there are many advantages to deploying a chatbot, there are various pitfalls to avoid in the framework. These include providing irrelevant details that compromise UX, pushy programs that flood the conversation with unsolicited messages and being nameless (which lacks crucial humanization elements that appeal to customers).
Organizations can reduce the risks of pitfalls through frequent chatbot testing, maneuvering through real-time conversations, and gathering information to resolve similar UX lapses in the future.
9. Partner with a trusted CPaaS provider
CPaaS can help optimize an organization's chatbot build without involving the complex backend infrastructures in the creative process — fueling powerful conversations without the guesswork. The best CPaaS offers flexible APIs that simplify the chatbot's building process, with robust integrations and various business tools according to specific needs.
CEQUENS can help
CEQUENS is an award-winning CPaaS provider that offers a reliable, streamlined chatbot strategy across all business communication channels. With a decade of experience, CEQUENS has proudly supported customers from diverse industries in achieving the ideal chatbot results they want with their target audience.
---
About CEQUENS
We're a Communication Platform as a Service (CPaaS) provider. Our mission is to bridge communication gaps in a communication-driven world.
Born in the digital era, CEQUENS was founded in response to the increasing challenges facing enterprise communication. We started as an SMS aggregator and gradually crafted a path toward omnichannel CPaaS solutions.
For 10 years, our innovation has empowered thousands of businesses create and deliver communication experiences finetuned to their industries. Our cloud-based, PCI/DSS compliant Communication Platform is the award-winning, end-to-end solution helping businesses realize their full potential and go digital.
As an Endeavor member and industry player, CEQUENS plays a pivotal role in transforming business communication worldwide.