As we start a new year, we'd like to thank you for your continuous support and trust in Cequens with your communication needs. 2018 has been an incredible year for Cequens, marked with many changes, challenges, accomplishments, and expansions across the Middle East and Africa. We introduced a myriad of new products, including TrueNorth, FlipDock, Cequens Chatbot, Campaign Wizard, and Workflow Studio.
We also partnered with Google to introduce RCS Business Messaging to the MENA region, won an award, fully transitioned to a CPaaS provider, and attended, sponsored, and spoke at global events such as Mobile World Congress, GSMA's 12th RCS Business Messaging Lab, and TADSummit, among others.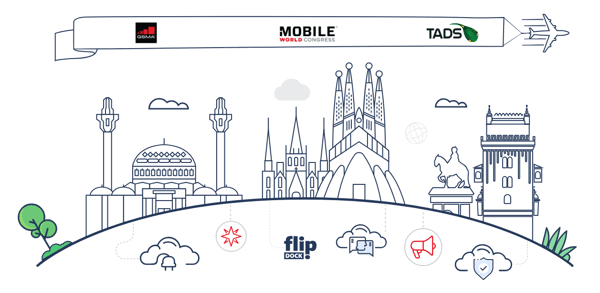 At the Africa 2018 Forum, we were named by IFC as one of Africa's "Next Scale-Ups," a testament to our prosperous and quick growth. This comes only a few months after being listed by TechCrunch as one of the world's "Top 50 Successful Start-Ups with Minimal Funding."
Expanding our presence across the MEA region
Throughout the past few months, our on-ground business development teams and operational capabilities have expanded to include more countries; from just Egypt, Saudi Arabia, and the United Arab Emirates, we now have fully-functional sales teams in Bahrain, Kuwait, Oman, Jordan, and Lebanon. We're also in the process of opening our new offices in Morocco, Jordan, and Pakistan.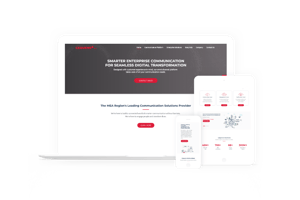 We have completely revamped our website and introduced our Story Hub: Cequens' online platform for all the news, stories, insights about enterprise communication.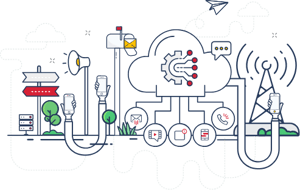 We're excited about 2019 and can't wait to contribute to the CPaaS scene, both, on a global scale and in the MEA region. In that light, check out the Top 7 CPaaS Trends we foresee in 2019.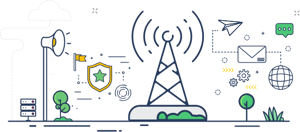 As Cequens grows and evolves, our top priority has been and continues to be customer satisfaction. Quality, performance, connectivity and coverage, and improving our support capabilities are high on our 2019 agenda.
Once again, we'd like to thank you (our customers, partners, readers) for another great year of fruitful collaboration and for your continued trust in Cequens. Thank you for giving us a chance to do what we love most – communicate better, faster, and more efficiently. Here's to another prosperous year of exciting news and celebrations.
Cheers to the New Year!
Cequens Team